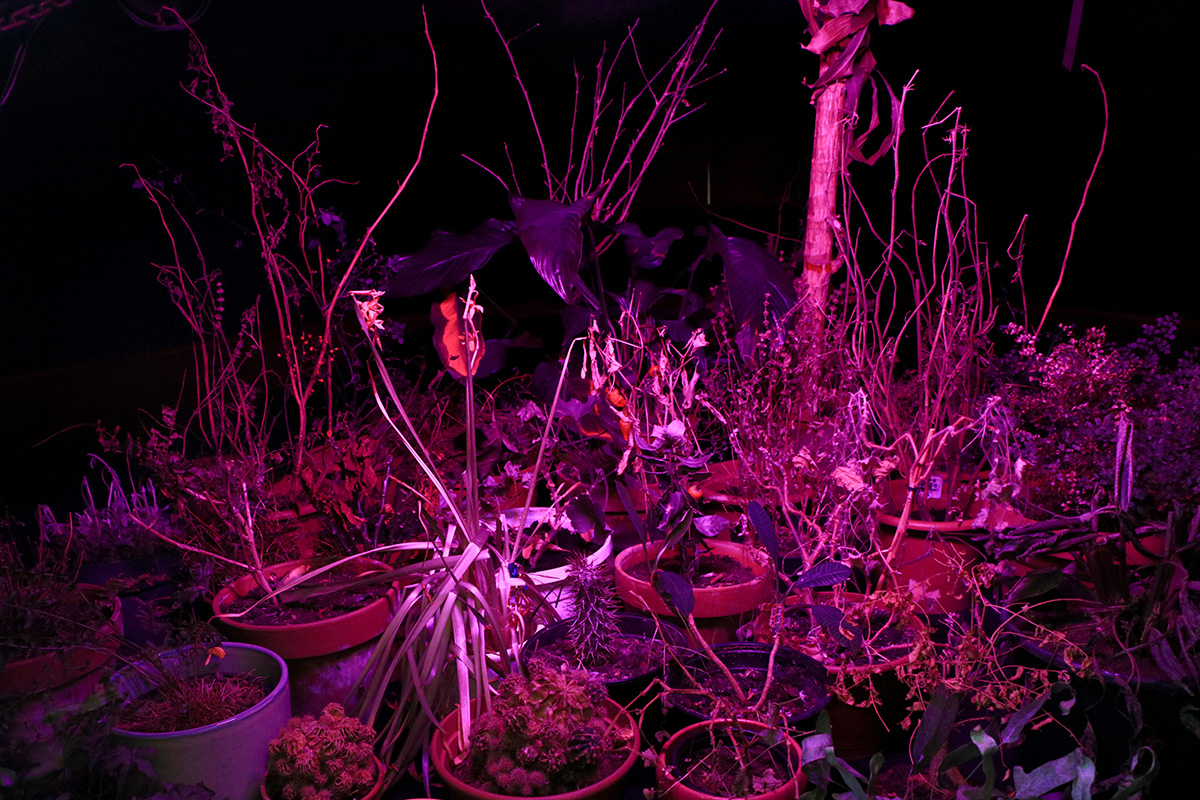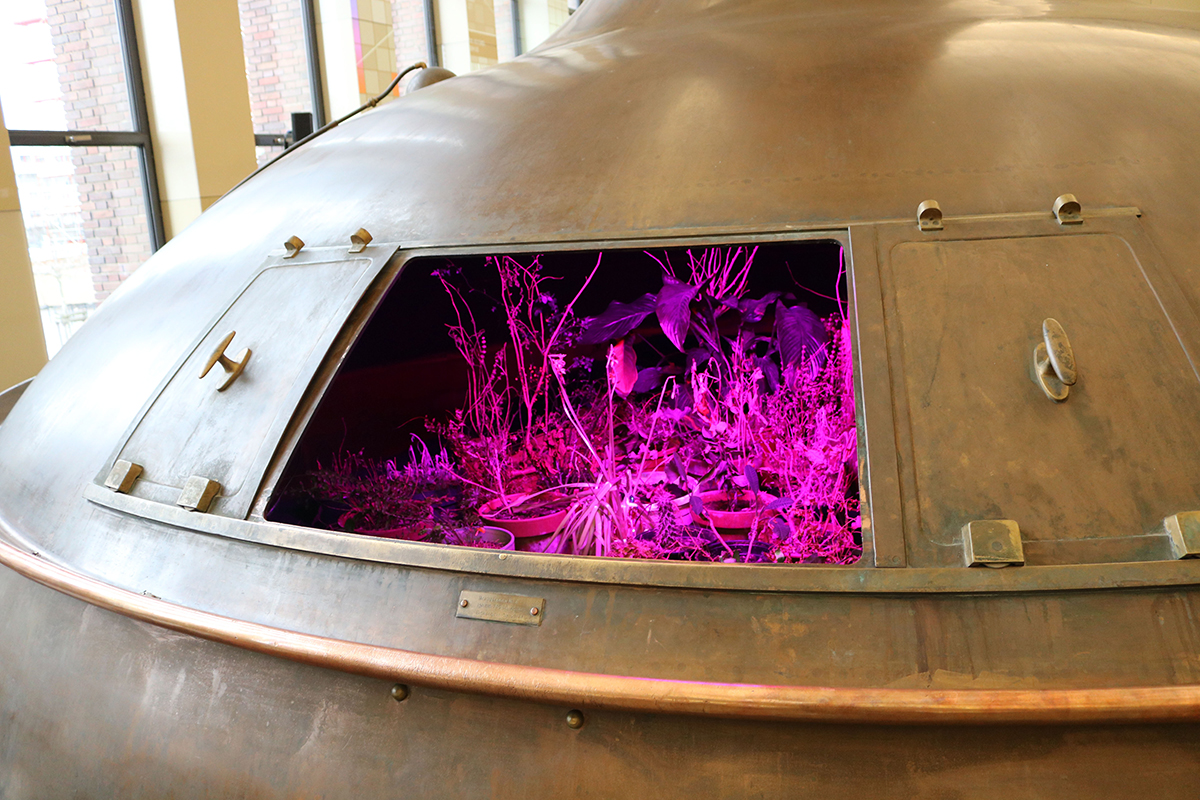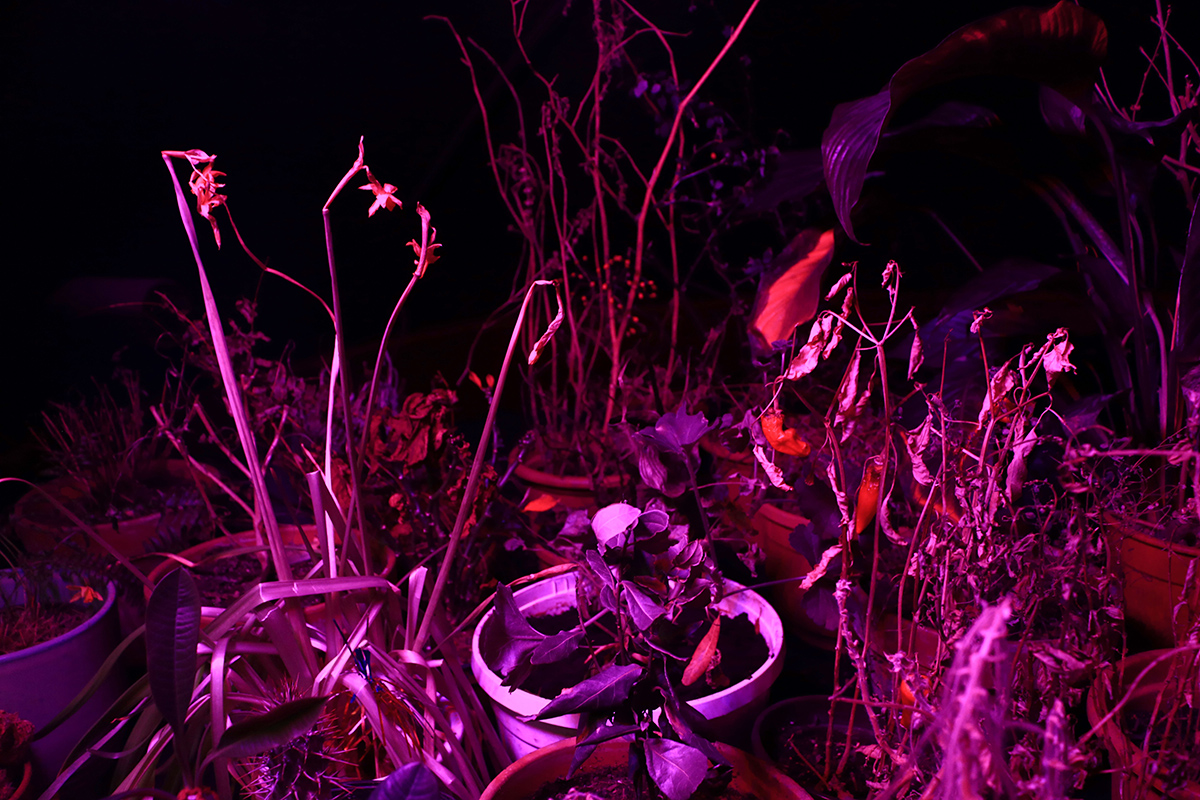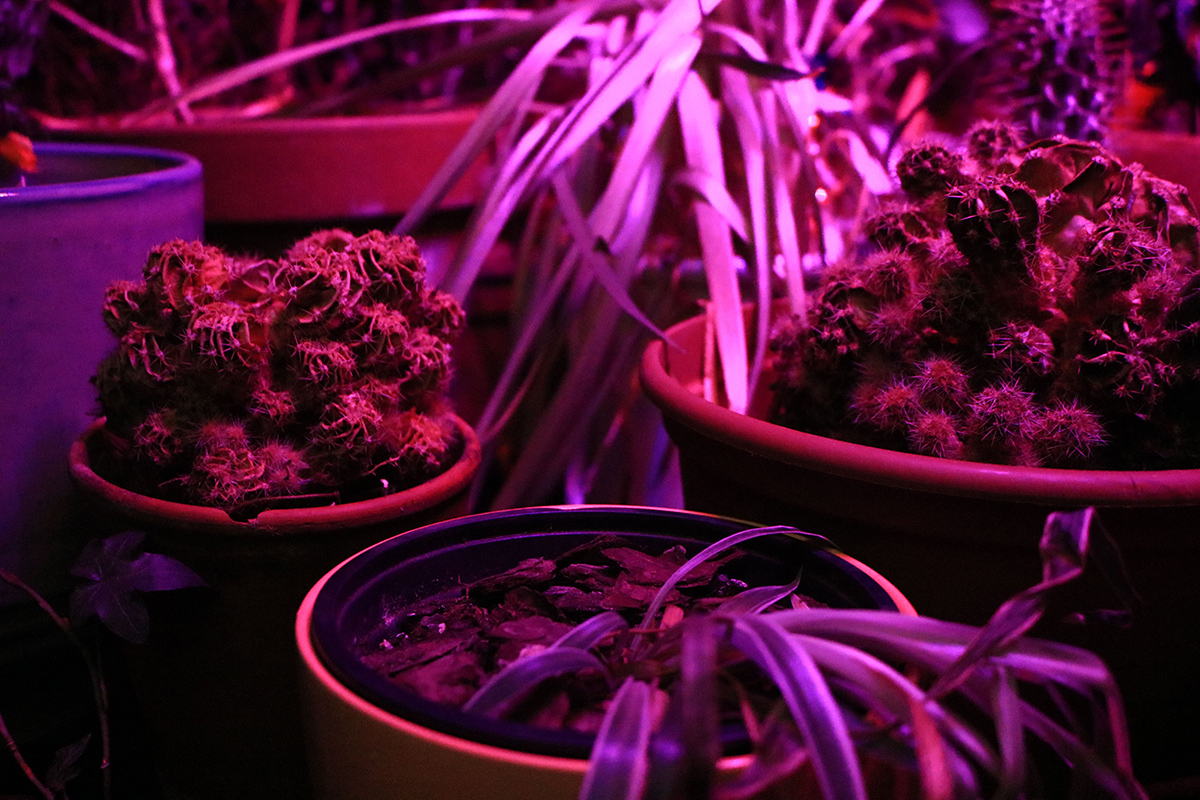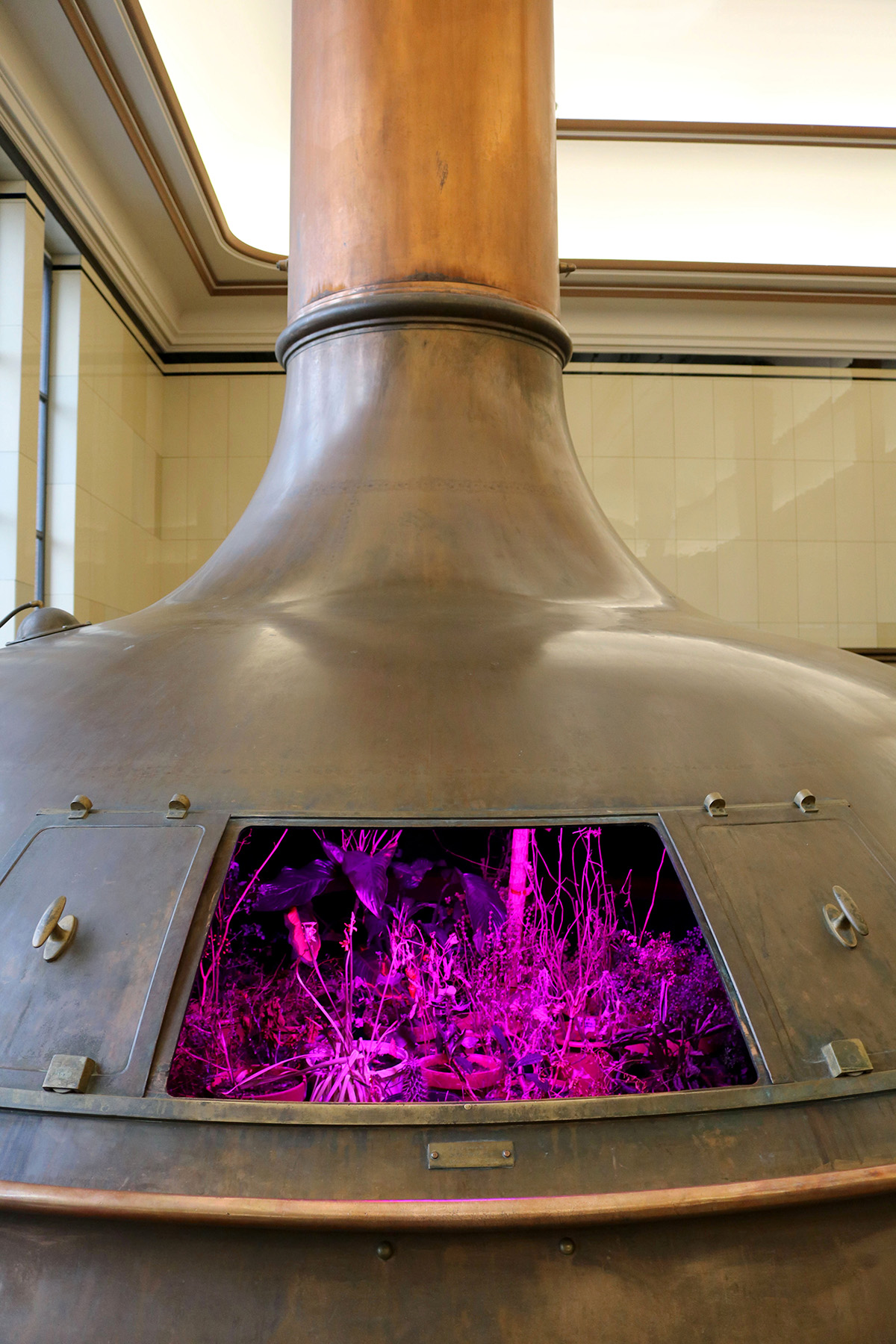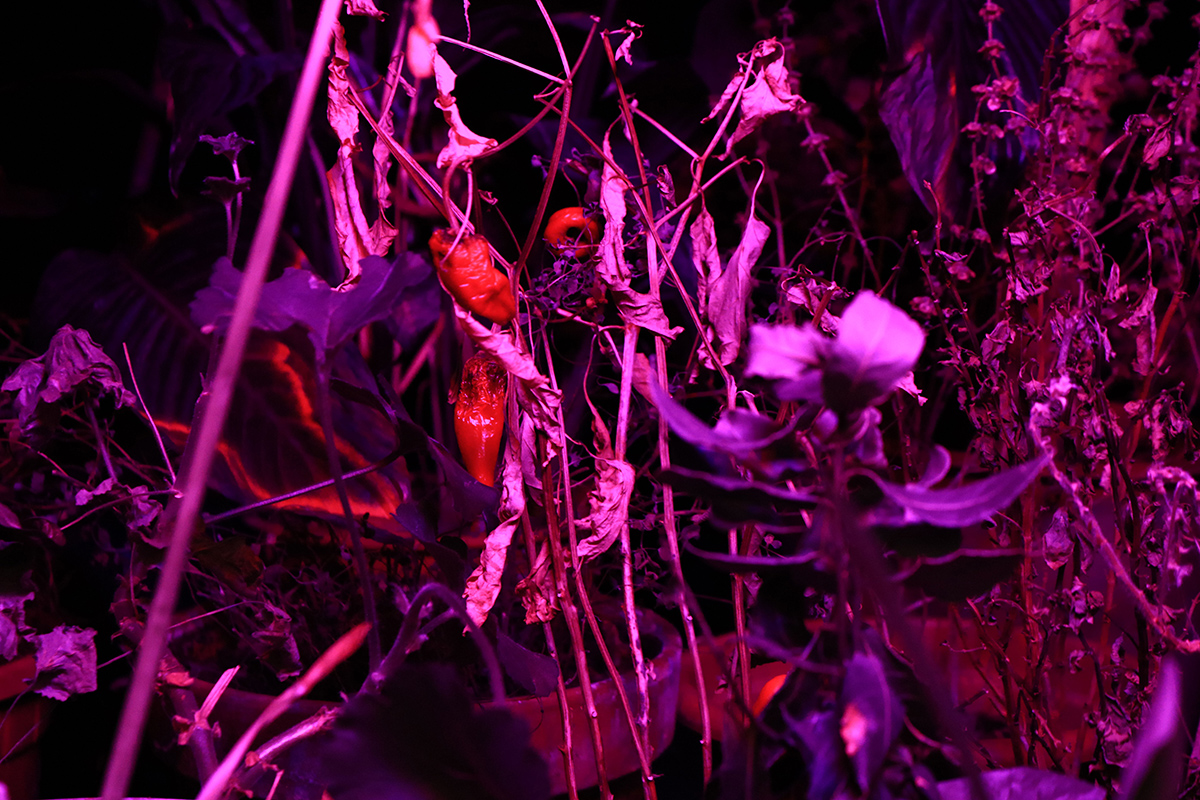 Created in collaboration with Anna Mirkin
Part of Firehouse Sessions #02, Trail and Teresa in Vorspiel Transmediale / CTM Festival 2020
The installation shows dying house plants collected from homes in Berlin and placed in the capsule under artificial growing light. The pink light cannot save the plants at this point, at best, it will prolong and improve their last days. A hospice for plants in a desperate attempt to stop the inevitable.